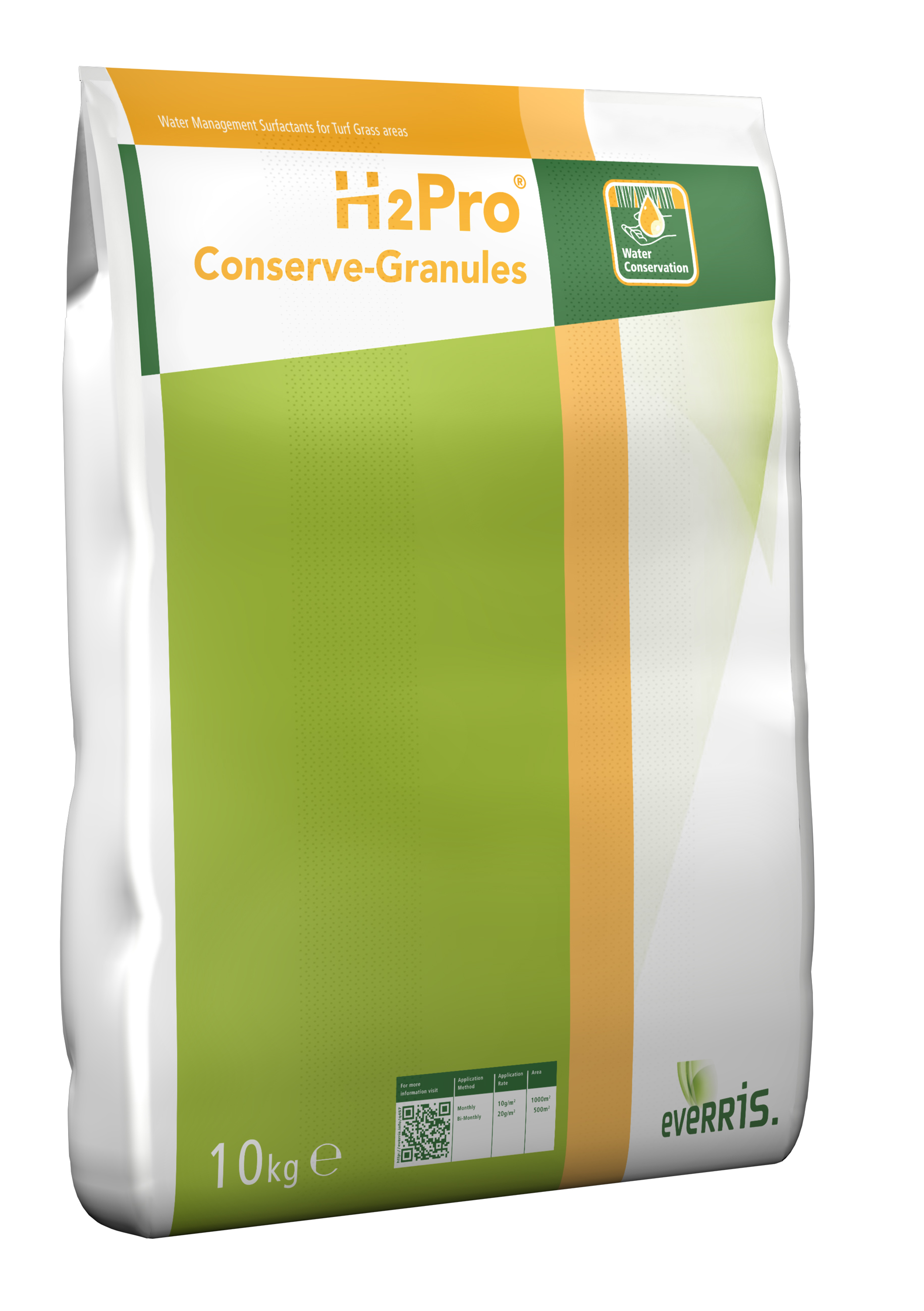 Conserve Granule

Advantages
Description
Directions for Use
Spreader Settings
Advantages
Free-flowing and dust free carrier
Effective down through the root zone
Lessens irrigation requirements
Water conservation surfactants
Curative, preventative against Dry Patch
Contains 3D and Multi-matrix technologies
Flexible application programs and watering rates
Description
H2Pro Conserve Granules significantly lowers irrigation requirements due to its particular water conservation surfactants. It also provides unique curative and preventative action against Dry Patch. H2Pro Conserve Granules has flexible application programs and watering rates.
Directions for Use
Optimum performance is achieved when combining it into a fertilizer program. It works more effectively if the initial application is applied before the growing season. It can be combined into already active application programs.
It can be used curatively to relieve plant stress from hydrophobic soil conditions at anytime of the year. H2Pro Granules are best applied using Everris pedestrian spreaders.
Watering-in after application will assist penetration of wetting agents into the soil and improve efficacy. Penetration of the wetting agent can be enhanced if applied after aeration programs like: hollow tining, slitting and/or scarification.
Spreader Settings
Spreader type

Cone setting

Spreader width (m)

Application rate g/m2

1x Pass

Application rate g/m2

2x Pass

Rotary spreader

5

4,0

M

J

SR-2000 or Accupro 2000

n/a

0,91

4,75

3,75

Drop Spreader

n/a

0,55

6,25

-
H2Pro Conserve Granules use Biodac as a carrier; a free-flowing, dust-free, cellulose complex. The carrier releases the H2Pro Conserve Granules and quickly breaks down into the root zone area.
Suggested period of use
Jan
Feb
Mar
Apr
May
Jun
Jul
Aug
Sep
Oct
Nov
Dec