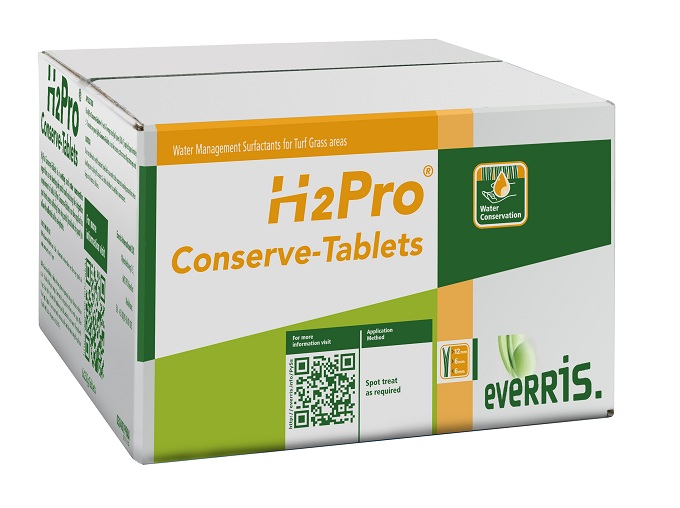 Conserve Tablet
Advantages
Description
Directions for Use
Advantages
100% active for immediate stress relief
Good for spot-treatment
Lessens irrigation requirements
Water conservation surfactants
Curative, preventative against Dry Patch
Contains 3D and Multi-matrix technologies
Effective down through the root zone
Description
H2Pro Conserve Tablets provides unique curative and preventative action against Dry Patch and are effective completely down through the root zone.
The tablets can be applied with the innovative H2Pro Applicator. One tablet will treat 6 – 7 average-sized golf greens. H2Pro ConserveTablets can also be used with a different wetting agent program for spot-treatment.
Directions for Use
Use H2Pro Tablets for spot treating hydrophobic areas in combination with a full wetting agent program. Make sure to dispense the tablets using a H2Pro Applicator.
Watering-in after application will assist penetration of wetting agents into the soil and improve efficacy. Penetration of the wetting agent can be enhanced if applied after aeration programs like: hollow tining, slitting a/o scarification.
H2Pro Conserve Tablets are active immediately for relieving stress caused by hydrophobic soil conditions. They also lower irrigation requirements due to its patented water conservation surfactants.
Suggested period of use
Jan
Feb
Mar
Apr
May
Jun
Jul
Aug
Sep
Oct
Nov
Dec